​ Indian Voice Masterclass & Music Meditation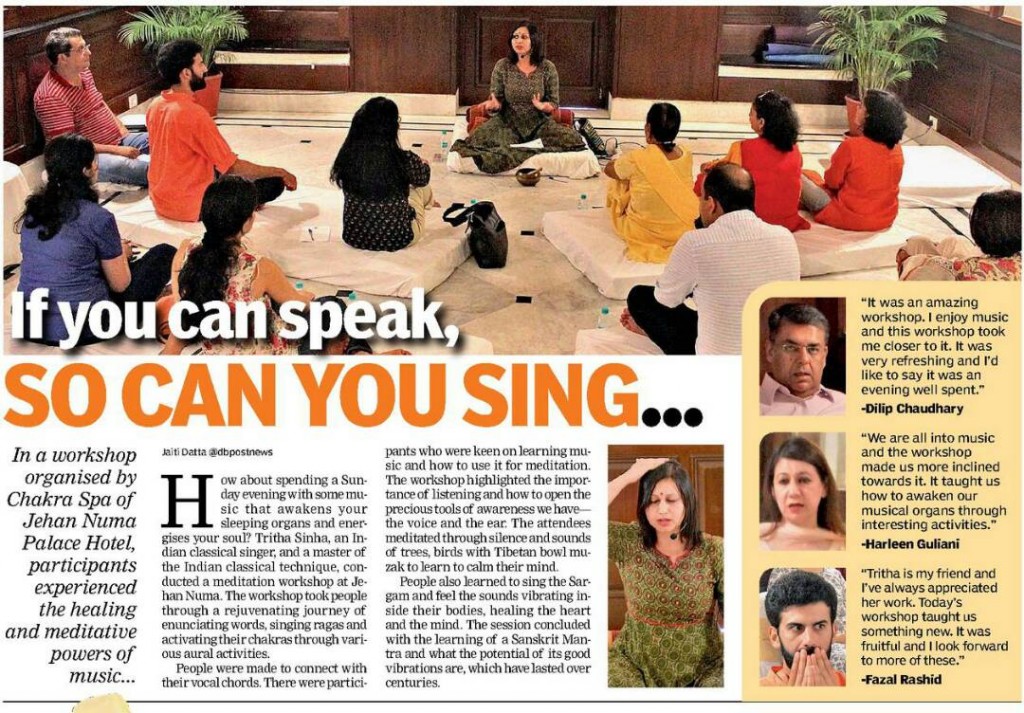 "Anybody and everybody can sing!"
This is what my Gurus have said over the last 25 years of training in Indian classical music. When I sing, I feel good. I feel happy and I spread this happiness to the people around me.
In this indian voice masterclass and music meditation workshop, we will say hello and connect with our vocal chords. We will understand the importance of listening and open these precious tools of awareness we have – the voice and the ear. Meditate through silence and sounds of trees and birds and the tibetan bowl music and learn to calm our mind. Learn to sing the Sargam and feel the sounds vibrating inside your bodies, healing the heart and mind. Understand the concepts of Raga – based on the nature and time – of day and night, or seasons or emotions.
And we will understand music as a way of feeling and absorbing which has lasted over centuries in Indian oral tradition ways of learning – the Gurukul parampara.
Happy learning and happy singing !!