A long time ago, I embarked on a trip beyond all the music I knew. All the traditional and popular sounds in my education and repertoire had now brought me to the doorway to my original songwriting: PaGLi was the beginning, embracing madness to find my freedom. A decade on, now Pachamama beckons me to a purpose larger than my own, trying to find a new place for awareness in our human existence.
The song came in my dreams soon after I bought the beautiful object that often accompanies me on stage today – my Tibetan bowl. Pachamama, a goddess from ancient traditions in South America, is Mother Earth. She was crying in my dream. She said she needed love and nurturing from her children. She asked me to help her, to voice her request. Meanwhile, the rivers of the planet were becoming polluted and drying up, and forests were being cut without a care for atmospheric balance. Trees — the source of life – now lifeless.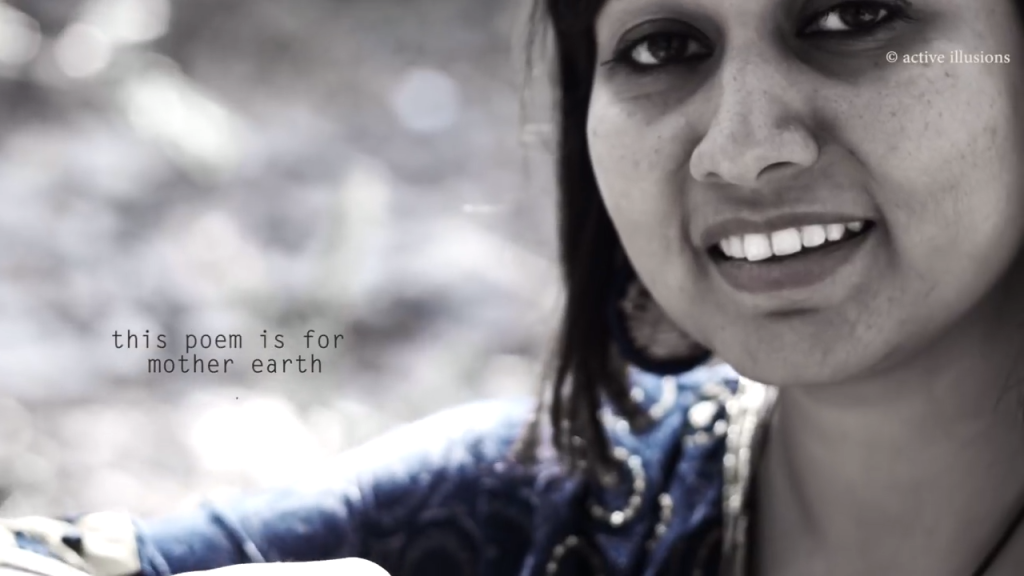 This is personal. As personal as it can get. Music, I believe, is the medium to provoke and heal. I found a new purpose to my voice. A global problem is out there, affecting us all personally in our lives. It's time we consciously love Mother Earth again.
I was in Bhopal those days, studying Dhrupad with the Gundecha brothers. Filmmaker Manish Gupta, who had a Youtube channel reviving Hindi and Urdu poetry was also here. We got introduced to each other by Fazal, a friend now active in organic farming, who instinctively anticipated the beginnings of a creative process together.
The interaction was a great success. I was touched as Manish said he'd found in me a "musical poet". We played a couple of my songs with the guitar until we began Earth Poem, at which point both of us realised that this was something different to offer our audiences, both as a composition (sung with my Tibetan bowl) and an audio-visual narrative. It became my debut in his video database of poets. Shot in black and white with an occasional hint of blue and green tinge, the light accentuated the raw natural feeling of the imagery; I even kept my own look devoid of make-up. After all, it was a song for Mother Nature, an "earth poem".
Pachamama will be coming out soon as a full fledged music video shot by yet another amazing filmmaker; this rendition will be with my band Tritha Electric. Watch this space as we invoke Mother Earth, promising her her rightful place of respect in the human world…